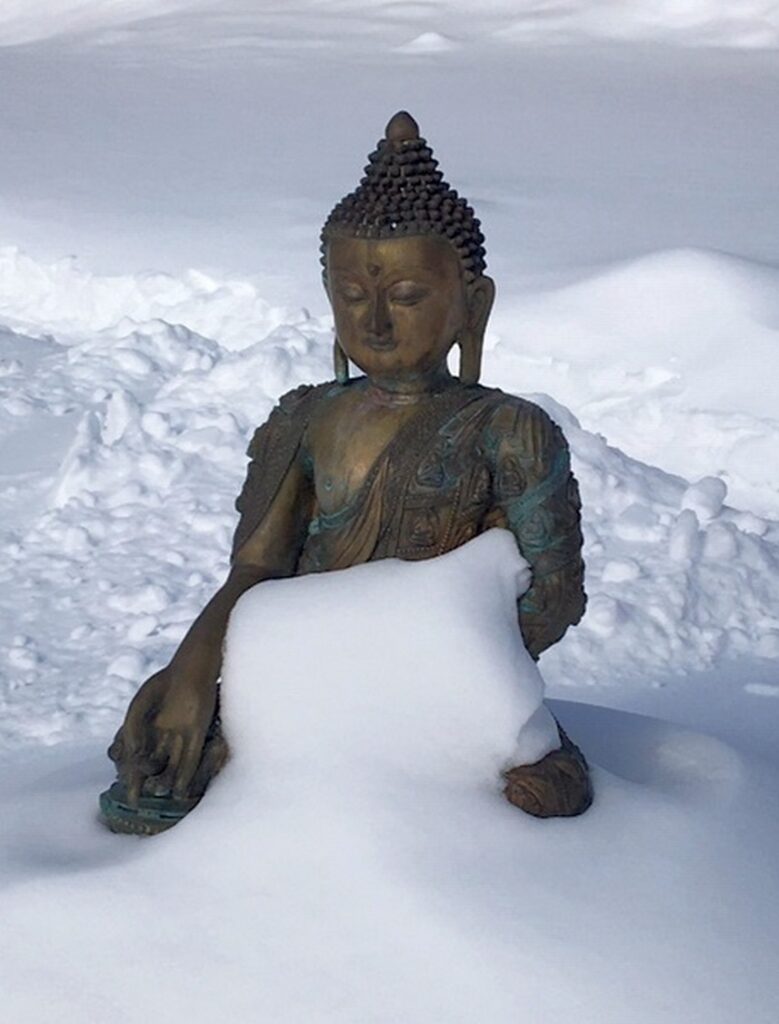 Nearly nine billion circling
This realm of disease
Decay and death
We all perish one day
And the end comes
Unannounced
Where is sanctuary?
I tell you –
Everything is ownerless
Everywhere crumbling
Ready to be wrenched away
At any moment
Just like this body
We have no choice
Then we let go –
There is sanctuary.
When compassion and wisdom
Preside in the mind
Awake in your refuge
Every imposter unmasked
Spurred on through panic
Fear
Or unspeakable loss
To surpass all suffering –
There is sanctuary.
When you gaze
At your own heart's mirror
Beyond the tumult
Of the world
Nothing can compare
To that sheer silence
In the unabashed joy
Of the mind's purity –
There is sanctuary.
When you pierce the trappings
Of delusion
Unveil the mystery of being
Our innate treasure
Dwelling blameless
Radiant and wise
Shredding the ghosts
Of lifetimes –
There is sanctuary
Knowing what is counterfeit
Unsustainable
Fleeting and empty
Die to shame
Sorrow, anger
And selfishness
Stay long enough
Under the arc of Truth –
There is sanctuary.
Ascend like the giant sycamore
A friend and shelter
For living beings
Reviled or loved
Seen or lost
Glad or despairing
Bestowing forgiveness
To all –
There is sanctuary.
Bless and be blessed,
Nothing greater nor less
With absolute faith
Unafraid
Expecting nothing
Enduring the many pains
Of the Way –
There is sanctuary.
When those pains reveal
Hidden gems
In your innermost heart
Trusting as you venture
In the unchartered depths
Of that sacred Truth
A seedling no more –
There is sanctuary.
© Ayyā Medhānandī
Sati Saraniya Hermitage 01-2020