Offering Food & Supplies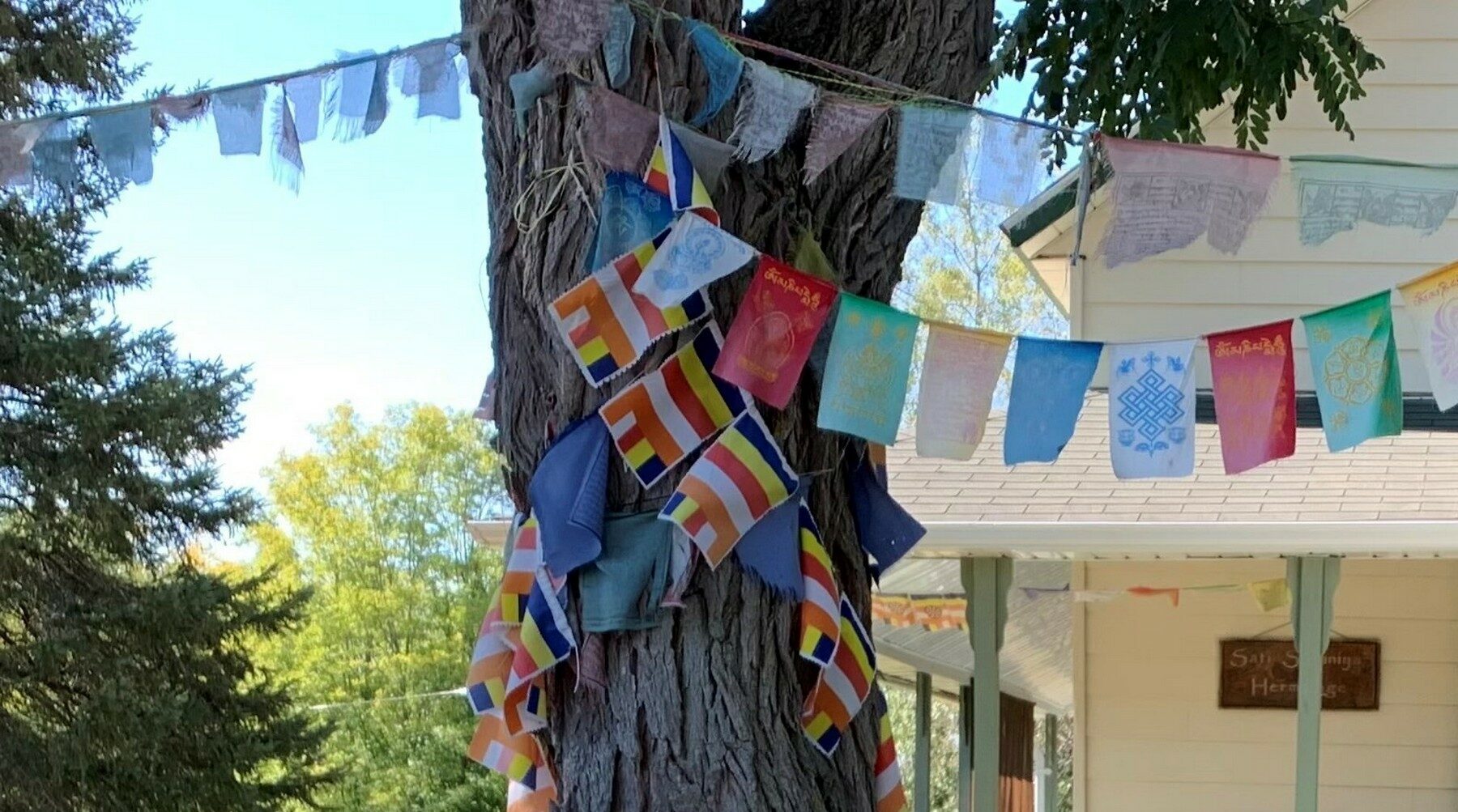 As alms mendicants, we practise the Buddha's ancient monastic way, dependant on the kindness and generosity of our lay community for our daily requisites including food, shelter, clothing, and medicines. We are deeply grateful for your kind messages of support and the stream of generosity that comes our way. These bring us immeasurable joy and encouragement.
Save the date: On April 2, 2023, 1.30-3.30pm, we will hold our first in-person Sunday meditation afternoon since 2019.
Our weekly podcasts will continue through 2023. Please visit the home page if you'd like to sign up.
Our deep gratitude to this year's winter retreat support team from the Ottawa Buddhist Society who are so generouosly offering weekly meals and groceries. If you would like to offer a cooked meal to the Bhikkhuni Sangha, please write to: obspresident@ottawabuddhistsociety.com
Or, you can send needed groceries, medicines and household items listed below by post; or by a credit card donation to the food fund for bthe bhikkhunis at Barnabe's Independent Grocery Store in Perth  (613-267-6763). A local volunteer will drive your dana items to Sati Saraniya Hermitage.
May you be nourished by faith, generosity, wisdom, and compassion. May kindness prevail, and medicine cure. May all live in peace, well-being, and safety. 
May 26th, 2023
FOOD ITEMS:  Items in blue have a link
Thank you for your kind and generous food offerings. Currently we are blessed with plenty of food. May all beings be free from hunger.