Offering Food & Supplies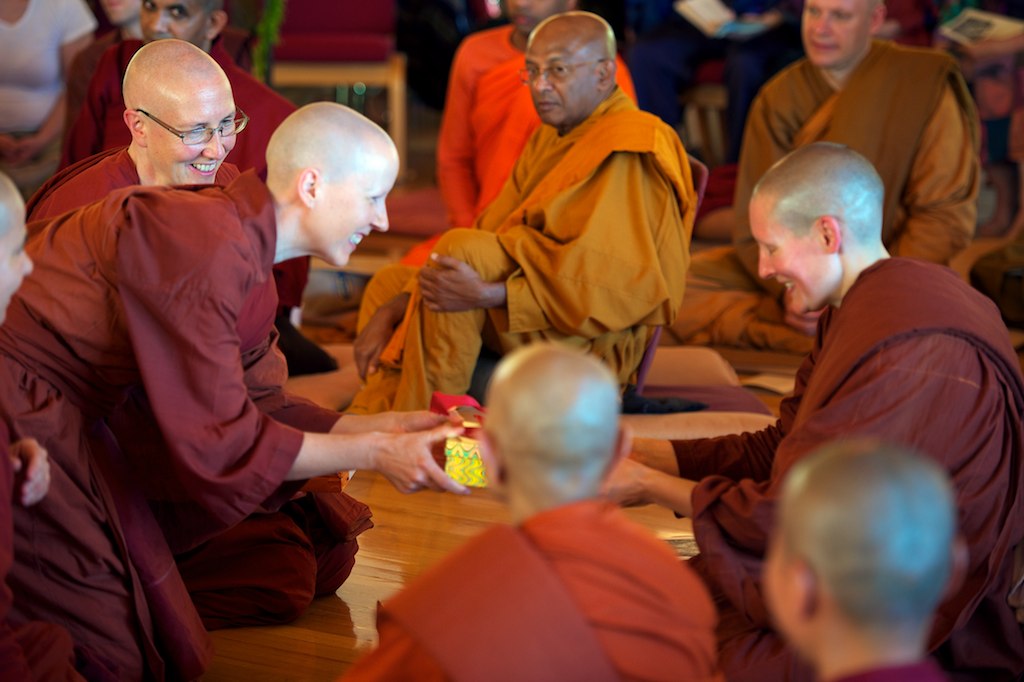 As alms mendicants, we practise the Buddha's ancient monastic way, depending entirely on the kindness and generosity of our lay community for all our daily requisites including food.  During this global pandemic, Sati Saraniya Hermitage is closed to visitors. We are grateful for your kind wishes of support but will not be receiving dana in person. This is to protect you and and our residents, especially the more vulnerable members of our communities, as well as to comply with national measures urging people to stay home and protect yourselves from getting infected and from spreading infection.

During these critical times, you can still offer dana digitally.  If you would like to do so, please contact us and let us know. We will discuss the options available that would best protect everyone from risking infection. It may be possible to send offerings of groceries, medicines or other needed items by post but those services are also being reduced.  So at this time, with restrictions changing rapidly, we don't really know how effective posting offerings would be.
What we do know is that calm, compassion and wise choices are invaluable to us more than ever. They don't come by post, but they are available through inner searching and awareness. Our wish is that we use this extraordinary time in our history to develop spiritual strengths; that we may we grow in compassion and equanimity, and take our full part in caring for ourselves while practising social responsibility – as much as we can. This will be for our own benefit and for the benefit of all beings everywhere.
May kindness prevail, medicine cure, and all live in well-being, safety and peace.  May you be nourished by faith, generosity, and a heart of universal kindness and compassion.
HOUSEHOLD & MEDICINE ITEMS
essential oils for disinfecting e.g. tea tree, eucalyptus, lemon
AA and AAA batteries