Offering Food & Supplies
saraniyasangha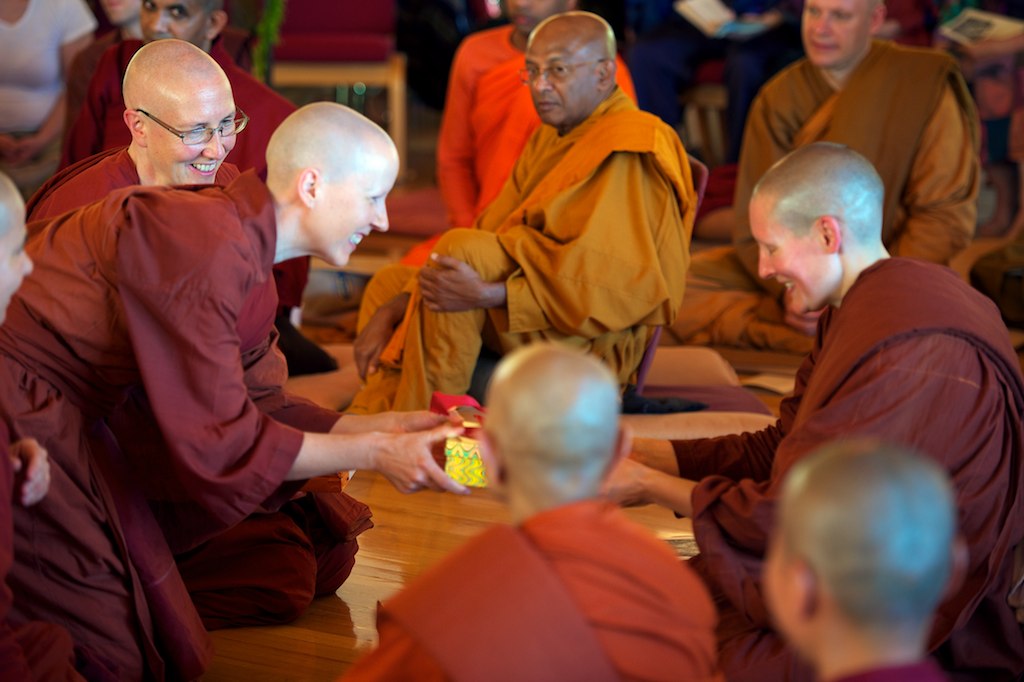 As alms mendicants, we practise the Buddha's ancient monastic way, depending entirely on the kindness and generosity of our lay community for all our daily requisites including food.  Although we are closed to visitors, teachings are available through zoom meetings and online recordings posted on this website.
Thank you for all your kind wishes of support.  We receive weekly cooked meal offerings kindly organized by members of the Ottawa Buddhist Society.  We welcome you to participate in this rota system. Please contact: obspresident@ottawabuddhistsociety.com
You can also send offerings of groceries, medicines or other needed items by post.
During this time of Covid pandemic, calm, compassion and wise choices have proven invaluable to us more than ever. They don't come by post, but they are available through inner searching and awareness. Our wish is that we use this extraordinary time in our history to develop spiritual strengths; that we may we grow in compassion and equanimity, and take our full part in caring for ourselves while practising social responsibility – as much as we can. This will be for our own benefit and for the benefit of all beings everywhere.
May kindness prevail, medicine cure, and all live in well-being, safety and peace.  May you be nourished by faith, generosity, and a heart of universal kindness and compassion.
August 13, 2020
Food:
green vegetables and salad greens
fruit (non-citrus) e.g. kiwis, grapes, berries
eggs
whole grain bread
walnuts/ pumpkin seeds/ dried apricots/hemp hearts
almond milk (not Kirkland brand due to allergy)
unsweetened high-fibre breakfast cereal e.g muesli/ granola
olive oil
Medicines: