Offering Food & Supplies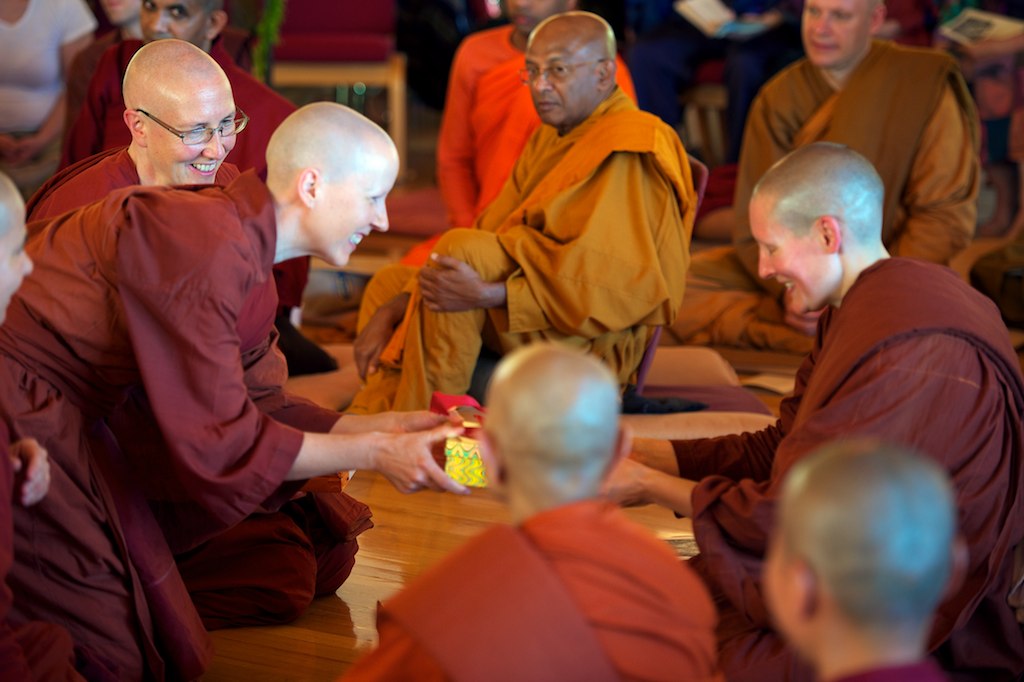 As alms mendicants practising the Buddha's ancient monastic way, we depend entirely on the kindness and generosity of the lay community for our daily food and all our other requisites. 
If you would like to offer a meal or drop off food or other supplies in person, please let us know. Offerings of groceries, medicines and other supplies can also be sent in care packages through a local grocer or by post.
May you be nourished by the food of kindness for the well-being of body and heart.
We are grateful for donations of any of the currently needed items below: (May 16, 2019)
FOOD ITEMS
vegetables e.g. kale, spinach, cabbage, frozen peas
fruit (non-citrus)
salad greens
milk
eggs
cheese 
brown rice
potatoes
onions
HOUSEHOLD & OTHER REQUISITES
LARGER ITEM:
IKEA Wardrobe (locker) with drawer, shelves and cloths rail to match existing lockers

including: