Day Visitors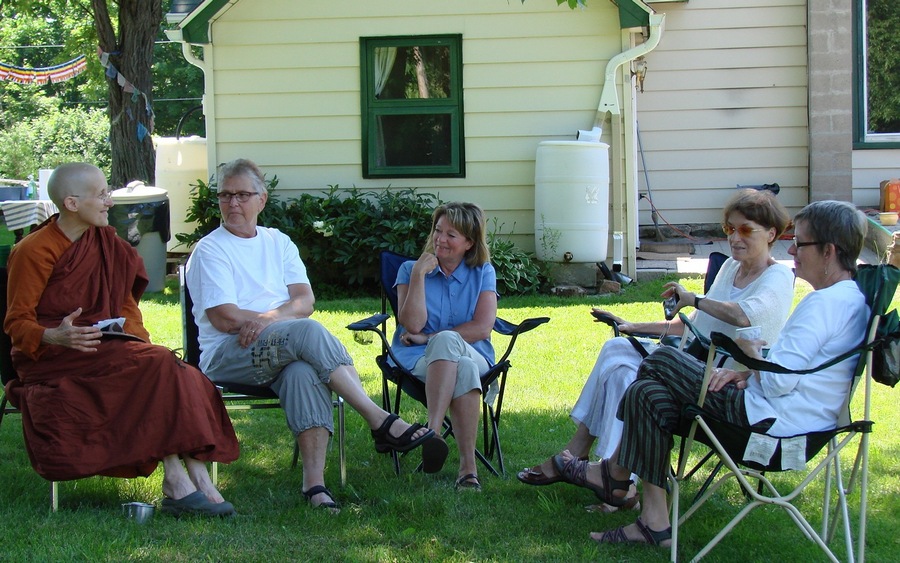 DUE TO THE COVID-19 EMERGENCY WE ARE CLOSED UNTIL FURTHER NOTICE
Offering Dana
If you wish to come in the morning to offer a meal to the Sangha, please call or write in advance.  A day visitor would arrive in the morning to help with food preparation and clean-up and share our main meal at 11:30 am.  The monastic community is in noble silence during the afternoon.
Overnight Visits
The Hermitage is sustained through the kindness and generosity (dana) of our wider community. The support we receive is not only financial but also comes in the form of basic requisites such as food, medicines, and household items, as well as through the work of volunteers who help us run and maintain the monastery.
We occasionally receive overnight guests, in particular, those with an aspiration for the monastic life or those wishing to supporting the practice of the resident community.
For more information on staying overnight, please click here.
The afternoon is a time for solitary practice and contemplation.
phone: 613-326-0039                                      hermitage@satisaraniya.ca