Short-term Visitors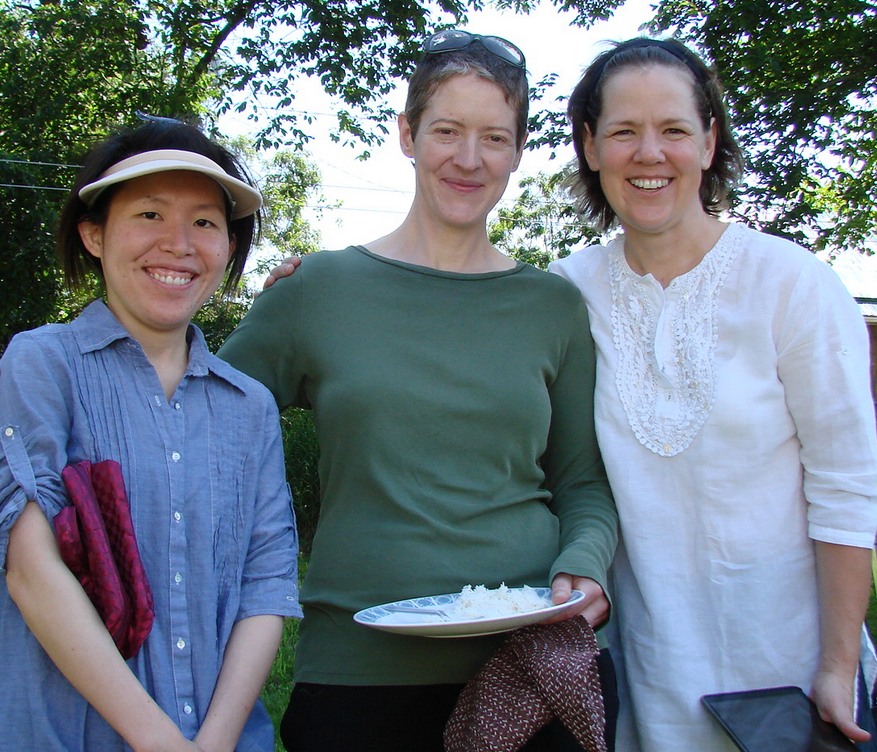 Sati Saraniya Hermitage is a monastery for fully-ordained women, bhikkhunis, in the Canadian Forest tradition of Theravada Buddhism.
The Hermitage is sustained through the kindness and generosity, dana, of our wider community. The support we receive is not only financial but also comes in the form of basic requisites such as food, medicines, and household items, as well as through the work of volunteers who help us run and maintain the monastery.
On some occasions, overnight visitors, in particular, those with an aspiration for the monastic life, can join in our daily routine and support the resident community.
GUIDELINES FOR STAYING OVERNIGHT:
1. Observe Eight Precepts* – the basic code of conduct for all residents of our community. Our last meal of the day is at 11 am with no food taken until the next morning.
2. Participate in our routine: all group activities, beginning with a daily morning meditation at 5:00 am, evening meditations, chanting, and work projects.
A first-time overnight visitor can stay for one week. Overseas first-time visitors can stay for a longer period.
Whatever food and daily requisites we have are freely shared including the lodgings themselves. We do not purchase any groceries, therefore meals are prepared from whatever food has been offered.
To best enjoy the seclusion and peaceful setting of the Hermitage, we ask that you leave your ipad, computer and all worldly concerns behind.
We ask that you organize your travel and work schedules in advance and that during your stay you remain in the monastery and not make outside trips.
There is no smoking anywhere in the monastery.  We are not able to accept pets.
*THE EIGHT PRECEPTS
1. Harmlessness: not intentionally taking the life of any living creature.
2. Trustworthiness: not taking anything that has not been given.
3. Celibacy: refraining from any kind of sexual behaviour.
4. Skilful speech: avoiding false, abusive, malicious or idle talk.
5. Sobriety: abstaining from intoxicating drink or non-medical drugs.
6. Renunciation: not eating after midday (12 noon or 1 pm during Daylight Savings time.)
7. Modesty and Focus: dressing modestly, not using make-up, jewellery, or other adornments, not seeking distraction in music, games or entertainment.
8. Alertness: not indulging in sleep or laziness.
Personal items to bring:
flashlight
toiletries
sturdy shoes (preferably slip-on)
work clothing
rain/snow boots or accessories
winter clothing (in season)
alarm clock
any medicines you are taking
house slippers
sheets/sleeping bag, towel and pillow case (if you are coming by car)
To Request Staying at the Hermitage:
Please complete and submit the 'Request to Stay Form' below (note: we have no guest accommodation from January 3 – March 31).