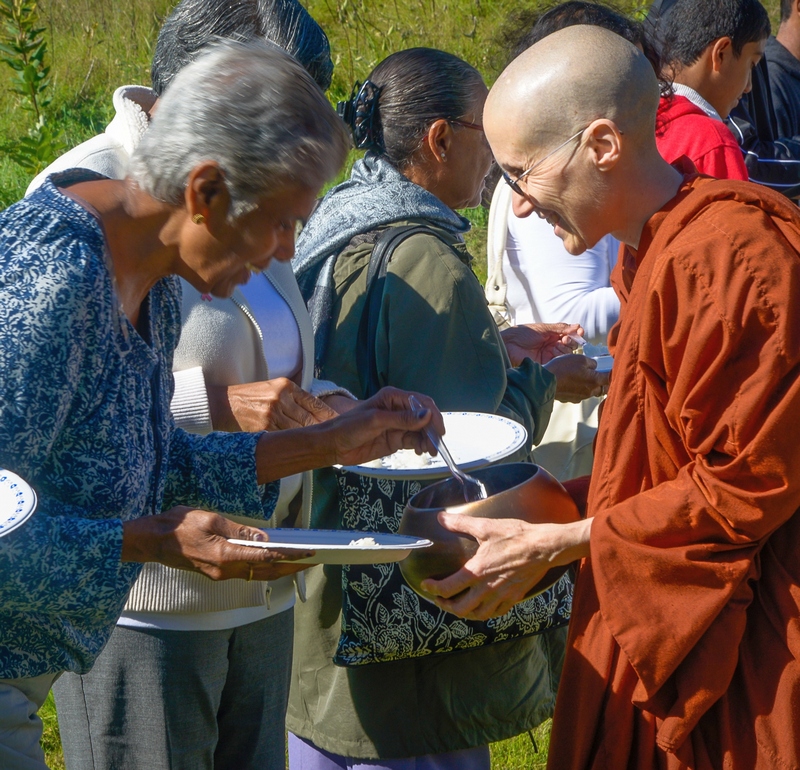 "Blessed are they who sever the ties of hatred, and,
with a tranquil heart, cultivate the way beyond suffering."
Our 'Vassa' has been blessed with abundant rains and many wonderful beings in our forest.  As the Vassa comes to an end, we welcome you to join us for an Almsgiving Ceremony to honour our budding Bhikkhuni Sangha on Sunday Oct. 1, 2017 .
We will be marking Ayya Medhanandi's three decades as an alms mendicant nun as well as the bhikkkhuni ordination of Samaneri Anuruddha on Dec. 3 in California to be attended by Ayya Medhanandi and Ayya Nimmala.
The October 1st programme at Sati Saraniya Hermitage will be:
9:45  am: Arrival
10:00 am: Rice pindapat
10:30 am: Blessing and offering potluck dana
11:30 am: Preparation for afternoon events
1:00 pm: Precepts, auspicious chants & meditation
1:45 pm: Dhamma reflections & Almsgiving to the Sangha
2:45 pm: Closing Homage
Please let us know if you plan to attend, and if so, kindly carpool for this event.  Your presence in itself is an offering.  If you wish to also offer a requisite to the Sangha, please see the requisite list.
We have much gratitude for your many expressions of support, generosity, and loving-kindness.