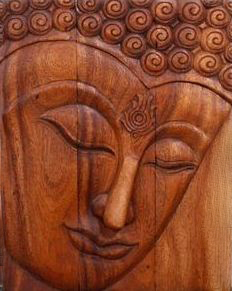 We are pleased to inform you that Rob Moult's Practical Abhidhamma Course is now available free online in book form. This is the digital version of the Practical Abhidhamma workshop Rob taught at Sati Sārāņīya Hermitage in Oct0ber, 2015.
The course on the Abhidhamma, the 3rd basket of the Buddha's teachings, is presented in a 200 page book for those with minimal Pāli. It covers selected themes from the Abhidhamma that are most relevant to daily life practice.
Rob's teaching skill is transmitted in eight lessons with detailed references to the Satipaṭṭṭhāna Sutta and illustrated with helpful diagrams, charts and topic summaries for ease of comprehension and study. Audio recordings of the talks are also available for those interested.
May there be great benefit for all students of the Dhamma and the Abhidhamma.