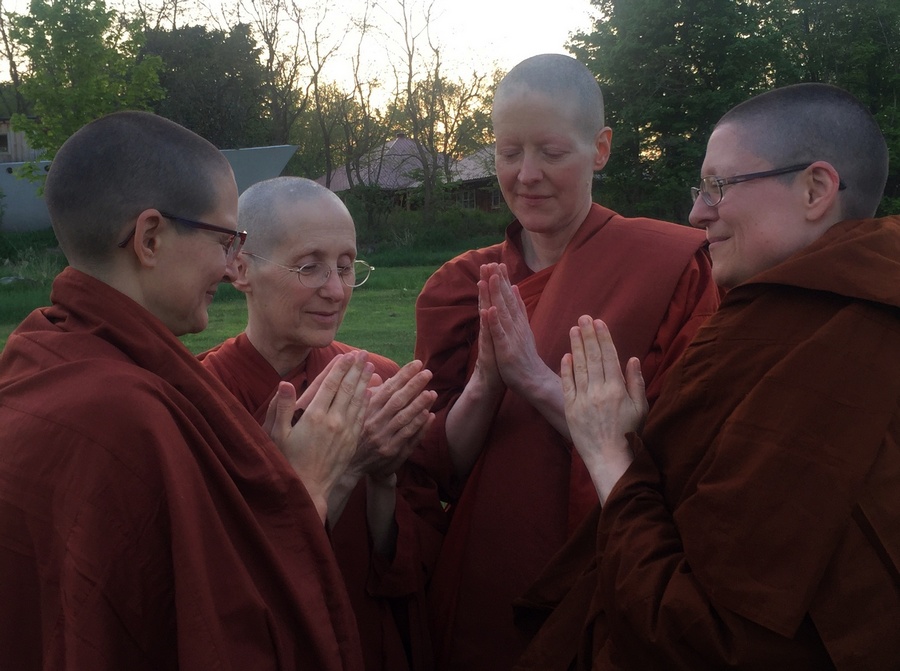 This year our community was blessed with a Spring visit from Ayya Tathaloka Mahatheri and Ayya Niyyanika of Dhammadharini Monastery in Penngrove, California.
Since Ayya Anuruddha and Ayya Niyyanika were both ordained as bhikkhunis at Dhammadharini with Ayya Tathaloka as their preceptor on Dec. 3, 2017, their visit became a spiritual reunion as well as the first occasion for four bhikkhunis to gather here at Sati Saraniya Hermitage.
In the twilight of our final evening together, we chanted auspicious verses to establish a 'sima' (formal boundary) for our monastery, after a week of sharing spiritual dialogue, silent meditations, meal blessings, and the many joys of our monastic journey.