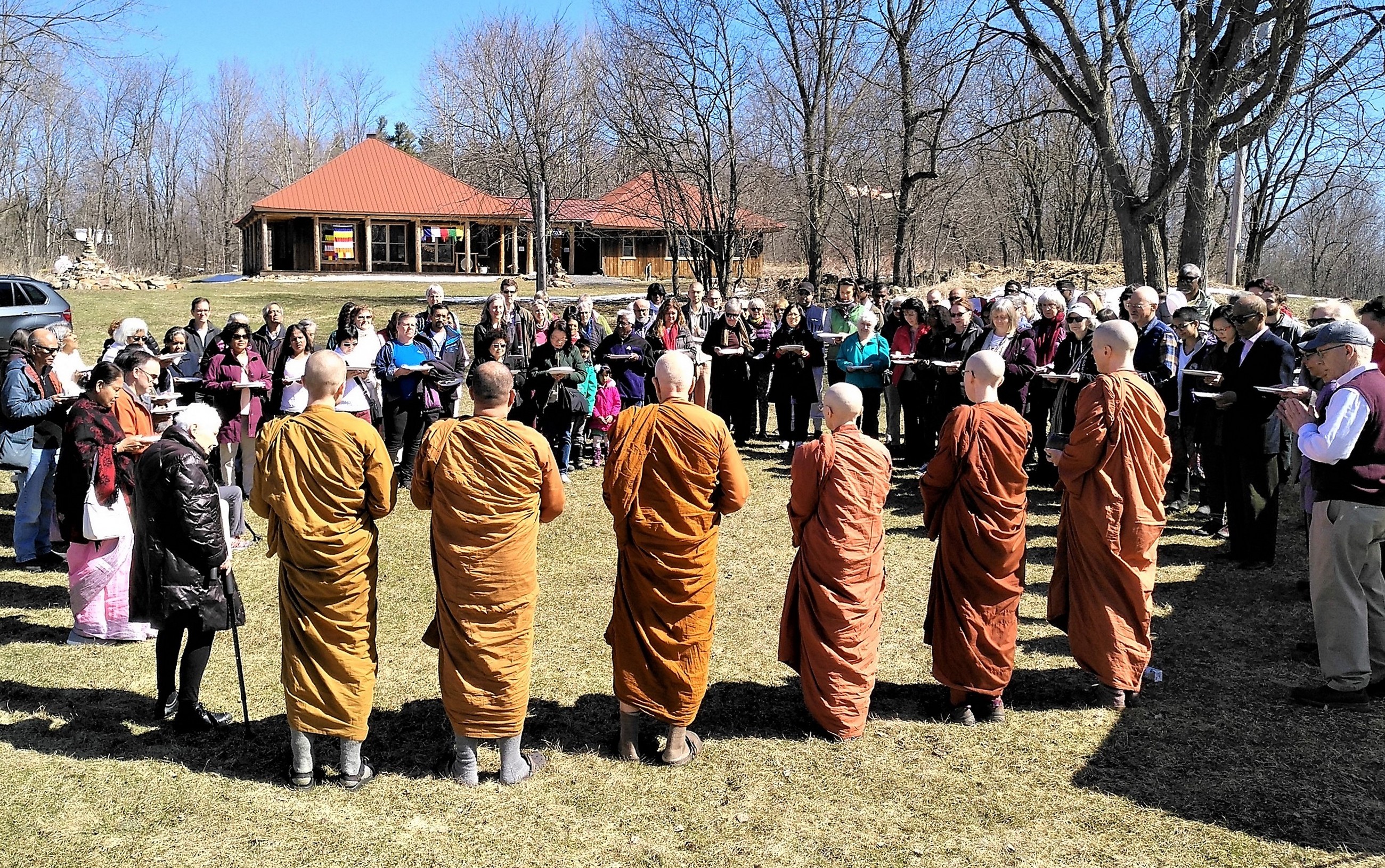 On Sunday, April 22, 2017, with hardly a trace of the snow storms that had blanketed the area just 24 hours before we began, we held a special day of remembrance attended by nearly 120 members of the Tisarana Monastery and Sati Saraniya Hermitage communities to honour our parents.
We quickly felt united in the joy of bringing together our good intentions and gratitude for mothers, fathers, teachers, family members, friends, and loved ones.  We decorated a memorial shrine to our parents with precious photos and colourful Spring tulips; we shared nutritious foods and joined our voices in a chorus of chants of peace, homage and thanksgiving; and we listened with rapt attention to the heart-warming Dhamma talk by Ajahn Viradhammo about the meaning of gratitude to our parents and the journey they set us on through this life.
May we always remember the gratitude we have to our parents and teachers by supporting and nurturing them both physically and spiritually – while we still can. In this spirit, may we learn to parent ourselves in the ways of wisdom, compassion and true happiness.   And may these blessings, in turn, be shared with all beings in the ten directions.
"These three manifestations are rare in the world:
A Buddha is rare in the world.
A person who teaches the Dhamma and Vinaya is rare in the world.
A grateful and appreciative person is rare in the world."

(adapted) Anguttara 3:114, 'Rare'