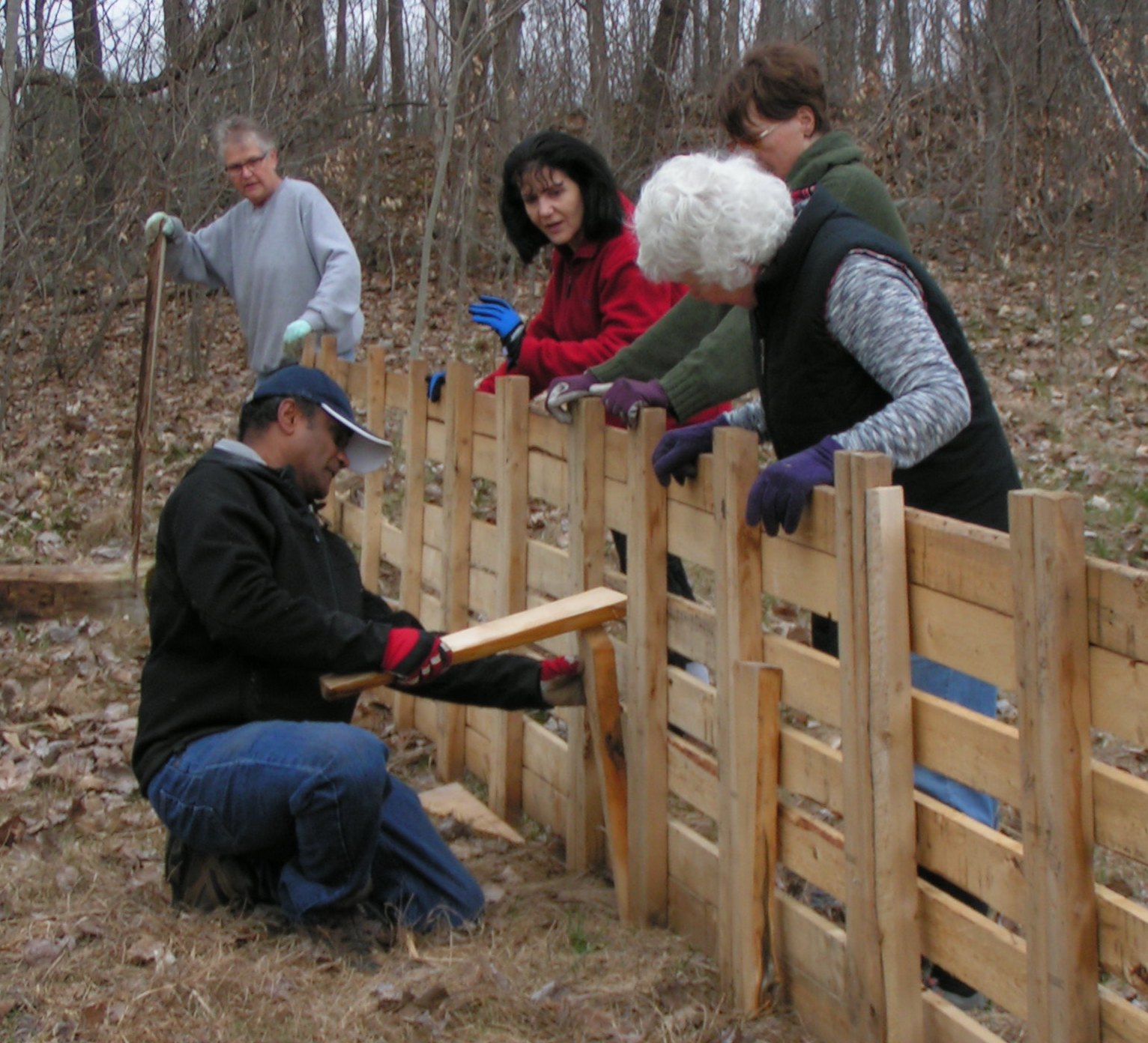 It was the last Sunday of April – cool, bright, brimming with birdsong and the sounds of the Hermitage woodland, and remarkably for early Spring, no black fly to be seen!
We gathered for a day of mindful work and practice, two dozen strong, unhurried, working in teams with our shovels, rakes, loppers, spades, wheel barrows as well as sparkling humour, joy and mindfulness. We moved sand, old logs, weeds and mulch – clearing the grounds for Spring flowers and clover seeds; pruning overgrowth from paths; and creating weed-free spaces around meditation cabins.
By morning's end, we were glad to hear the sound of the meal gong. It was a bountiful feast – blessed, offered, and eaten in friendship and beauty – and a fitting preamble to our silent meditation in the Buddha Hall.  We chanted and sat together, practising the Buddha's teachings and reflecting on the strength of spiritual community.
Work, eat, meditate, praise the Blessed One, garner strength from each other and unfold the Noble Eightfold Path.  What is one hundred per cent of the Path?
Wise and noble friendship.